The season is changing and you need your muffler to work for you. Our name rings bells all around the Westland area for affordable muffler repairs. We are one of Westland's most reputable auto repair shops. Come visit us to get your vehicle diagnosed or repaired.
Muffler Repair or Replacement in Westland
Do you think that your muffler is broken? Not getting your muffler repaired immediately, can lead to more problems and more money out of your pocket. The loud noises could violate noise ordinances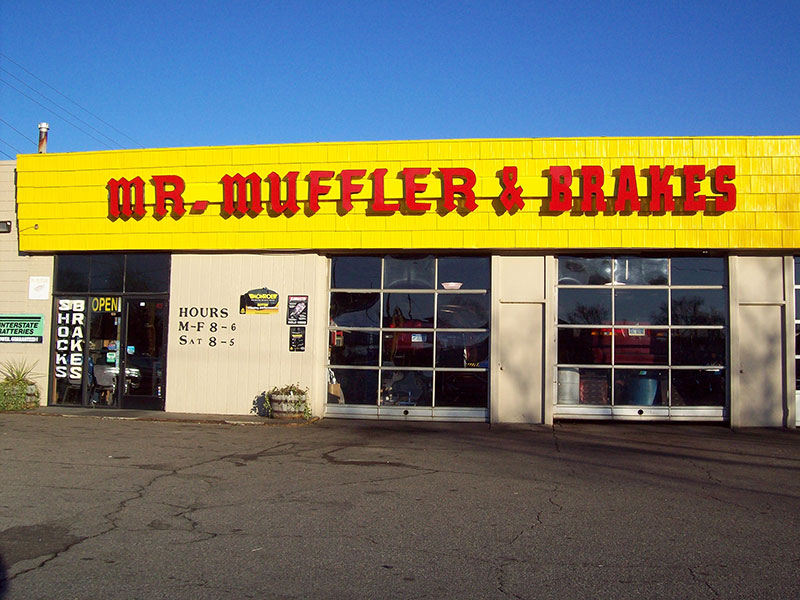 in different neighborhoods which may lead to you getting a ticket or getting fined by a neighborhood association. Also, if your muffler has a hole in it, it can push carbon monoxide into your vehicle which can cause you to become nauseous, dizzy, and develop headaches. Continued exposure to carbon monoxide can  also lead to death. Signs that would indicate a defective muffler are loud thumping or clunking noises. Rusts and holes on your muffler can also indicate damage.
Based on the this blog post, do you think that you need muffler replacement services in Westland? Mr. Muffler is here to get your car ready for the winter. We are located on Wayne Road in Westland just south of Cherry Hill Road. Mr. Muffler is open from Monday through Friday from 8 am -6 pm and Saturdays from 8 am – 4 pm for all of your full service auto repairs.  Come see us.
Posted In: Auto Repair, Full Service Auto Repair, Muffler Replacement, Mufflers
Tags: full service auto repair, mr muffler, muffler, repair, replacement, westland