There's something special about receiving gifts around the Christmas holiday. What's even more special is finding great deals on things that normally would cost you an arm and a leg. This holiday season, Mr. Muffler would like to spread the holiday cheer by offering a variety of special deals for your vehicle.
Holiday Specials Galore!
You get a coupon, and you get a coupon, and you get a coupon…
That's right, it's Christmas town right here in Westland, MI. Just off of Wayne and Cherry Hill Rd., Mr. Muffler sends their warmest invite to you and your loved ones. Everyone knows that this is the time of year when vehicles need to be inspected, so what better time to do it than to do it now and with Mr. Muffler? A few of our special deals for you:
$10 Off Any New 3 Year Warranty Battery
$10 Off Any Flush
$3 Off Any Cabin/Air/Fuel Filter
Dexos 1 Synthetic Oil Change ($39.95)
Oil Change, Tire Rotation & Free Brake Inspection ($44.95)
High Mileage Oil Change ($39.95)
It is important that you bring the coupon(s) with you the day that you come so that we can serve you at a great affordable price. All you have to do is print it off! Our coupons can only be used once per customer and some of our offers cannot be combined with our other offers–so please read each one carefully.
For more information regarding our holiday specials, please click here.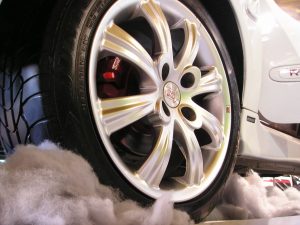 Need Any Car Servicing Done?
One thing about us is that we know how to take care of our customers. Not only that, but we're also very detailed in the work that we do. Come on over to Mr. Muffler now and through the 2018 New Year to see what we're all about. During the holiday season, our hours will remain the same, however, we will be closed on Christmas Day and on New Years Day.
Contact us today! We enjoy seeing our customers pleased and would love to be of service to you.
Tags: Buy new battery special, Coolant system flush special, Oil change coupons Westland