Premiere Fleet Maintenance and Service In Westland Michigan
At Mr. Muffler, we offer extensive fleet service for all types of fleets. Having vehicles down for maintenance is costly to any fleet. So we make sure your fleet stays up and running at all times. In addition, we can provide any level of repair or maintenance needed to help maintain the health of your vehicles.
Fleet Services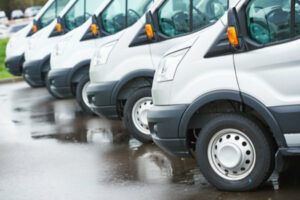 Mr. Muffler Auto Repair offers a wide variety of services for your fleet. Services such as:
Muffler Repair
Brakes
Exhaust
Shocks and Struts
Electrical Work
Tune-Ups
Oil Change
Engine Repair
Much More!
Servicing Fleets
When it comes to maintaining a large fleet of vehicles, let the professionals at Mr. Muffler handle the work. We can provide the vehicle maintenance you need to keep your fleet up and running at all times. From basic maintenance like oil changes and checking fluids to more complex maintenance, we can handle it all.
Mr. Muffler services rental car fleets, delivery fleets, and many more. When vehicles are down or not running properly they can cost your business quite a bit of money. Stay ahead of the maintenance by hiring Mr. Muffler. Finally, call us today at 734.721.2800 to learn more about all the fleet services we provide.