If you reside in Westland, Michigan, or a surrounding community, chances are your commute to work includes starting up a car and being on your way. Many car owners are driving older model cars that need maintenance every once in a while. Even those who are driving brand-new cars may need an oil change or brake replacement after a short time. Regardless of what you drive, Mr. Muffler provides high-quality auto repair services in Westland, Michigan.
As a full-service auto repair shop in Westland, we do it all! From 10-minute oil changes to AC services, even transmission services, or engine repair! Our goal is to provide you with honest and dependable maintenance of your vehicle. There are many competing auto repair shops around that just want you to keep coming back. To make this happen they will do a poor repair job, or lie about what needs to be done. That is 100% unacceptable to Mr Muffler. We get the job done right the first time and hopefully, although we love all of our customers, we do not have to see you for a while. If we aren't seeing you, that means we did a good job and your vehicle is running great!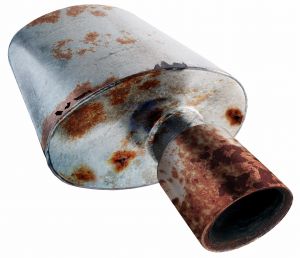 Full-Service Auto Repair Available
Our full-service repair shop located in Westland, Michigan performs the following services:
Brake replacement
Muffler repair
Oil Changes
A/C services
Engine Repair
Radiator flushes
Shocks
Struts
If you see something that is not on our list, contact us today to find out how we can help you. We guarantee high-quality and honest service each time you step through our door. Be sure to mention you saw us on the web to get $10 off any service over $50 (does not apply to oil changes).