When it comes to the most important engine components in your car, the transmission is one. Both automatic transmission cars or manual transmission cars utilize the transmission to shift gears while driving. As you increased speed the transmission switches gears to provide enough speed torque to allow the wheels. Also, transmissions undergo a lot of wear and tear. It is important to maintain your transmission while driving in Michigan.
By monitoring and changing transmission fluid you can do your part to improve the lifespan of your vehicle's transmission. If there is the slightest problem with your transmission or any other engine component for that matter, your car can completely shut down. It is very important to look for signs that your transmission may be beginning to go bad. Also if it needs professional transmission service in Westland Michigan.
Mr. Muffler Transmission Repair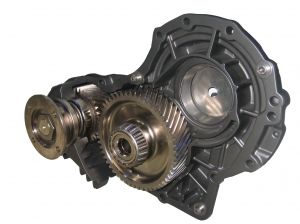 You will notice if your car is experiencing transmission trouble as your car switches gears. If it seems like there is a lag, grinding, or your transmission begins slipping your car is experiencing telltale signs that your transmission is in need of transmission repair services. As you check your fluid, if your old fluid smells as if it has been burnt or lets off a burning smell, this is another important hint that your trans is going.
Transmission repair in Michigan is one of the most costly repairs on your vehicle. Problems that occur within your transmission require a professional mechanic to disassemble your transmission to get to the source of the problem.  At Mr. Muffler, a full-service auto repair shop in Michigan, we work to make transmission repairs in Westland, Michigan as affordable as possible for residents of southeast Michigan and surrounding communities in Wayne County.
Finally, contact us today if your car is in need of transmission repair services in Michigan. Be sure to mention you saw us on the web to receive an exclusive $10 off coupon for services of $50 or more. Not in need of a transmission repair shop in Westland? Check out our other services.