Before it starts to get real hot, it is vital that you get your vehicle ready for the summer months. With that being said, getting a tune-up on your car or truck is probably one of the smartest things you can do to ensure your vehicle is in running great.
What is the Purpose of a Tune-Up?
The purpose of a tune-up is to make sure that your vehicle is in tip-top shape and to inform you if it isn't. Tune-up intervals will vary, depending on what vehicle you may have. Older vehicles should get tuned every year or every 10,000-12,000 miles. Newer vehicles, however, do not need to get tuned up as often. Normally, newer cars will base their tune-ups on mileage and will have the diagnostic done every 25,000 miles or so. The benefit of a tune-up is to hopefully catch what's wrong with your vehicle before it's too late. You should look into getting a tune-up if: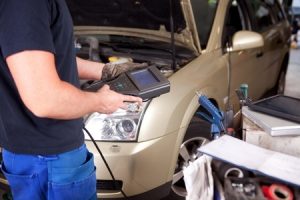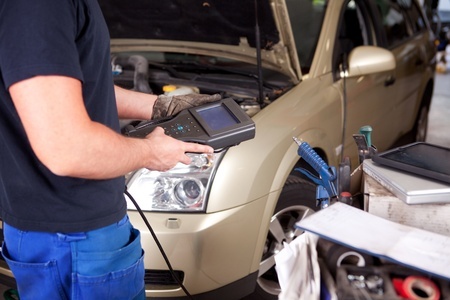 Your vehicle stalls often–this usually happens if the spark plugs are worn, an electronic sensing device needs adjustment, or the gap between the spark plug electrodes need fixing done.
Also, your vehicle's engine is running roughly once you accelerate or idle.
The vehicle becomes harder to start–this can result in a weak battery in the starting system, a weak fuel pump in the fuel system, or a faulty electronic component in the ignition system.
Having your Air Filter, Fuel Filter and/or Fuel Injector system checked and changed or maintained, is often part of a Tune-up inspection as well.
Tune-Ups Near You?
Are you looking for a place that does tune-ups near you? The best place to get a tune-up is at Mr. Muffler. Serving in areas such as Garden City, Westland, Wayne, Inkster, Canton, Livonia, and Dearborn, Mr. Muffler works to satisfy their customers.
If you're not sure about what's wrong with your car, it is always recommended to come in to get it checked out. Also, a recent customer's car kept stalling and with it being the first car she's ever owned, she wasn't sure on what to do. She decided to bring her vehicle to Mr. Muffler to do a tune-up and it resulted in her needing a new throttle and fuel pump. She was able to walk out of Mr. Muffler satisfied because she used our discount and paid for everything at an affordable price.
Finally, please don't miss out on your chance. Get your car tuned-up today!
Posted In: Car Maintenance, Tune Up
Tags: car maintenance for summer, car tune up near me, getting a tune-up, purpose of a tune-up