Springtime is coming! Make sure that you incorporate getting your oil changed into your spring cleaning routine. Oil is the blood of your car. Also, it is important to keep clean oil in your car. Recently, we had a child come in with their parent to get an oil change.
During the short wait, the child asked one of our staff members what would happen if you never changed the oil in your car. Many people know that you have to get regular oil changes to keep your car healthy, but few know why or what oil changes do.
Here is why you need a new oil change
Oil is necessary to lubricant your engine. Without clean oil, it will stop lubricating your engine and it will eventually fail. If the oil isn't changed, additives like detergent and rust fighters will wear out and the engine will stop being lubricated. Dirt will also begin to accumulate in the oil making it thick which would cause more wear and tear on the engine.
In addition to your oil. we have great deals on new tires! Winter roads in Michigan can be tough on tires. Buy a brand new set with alignment at Mr. Muffler.  Finally, Mr. Muffler in Westland, a full-service auto repair shop, is here to service all of your needs. Contact us now.
Summer vacation road trips are always fun to go on, especially when it's with your friends and family. There's no better way to view the Great Lakes in Michigan than to travel and experience it for yourself. With that being said, before you plan on going on a road trip for your summer vacation, it is vital to know if your car is in good service to drive. Here at Mr. Muffler, we like to help avoid problems with your car, truck, or SUV before they even arise.
Car Maintenance and Repair Services For Summer Vacation
We specialize in auto repair services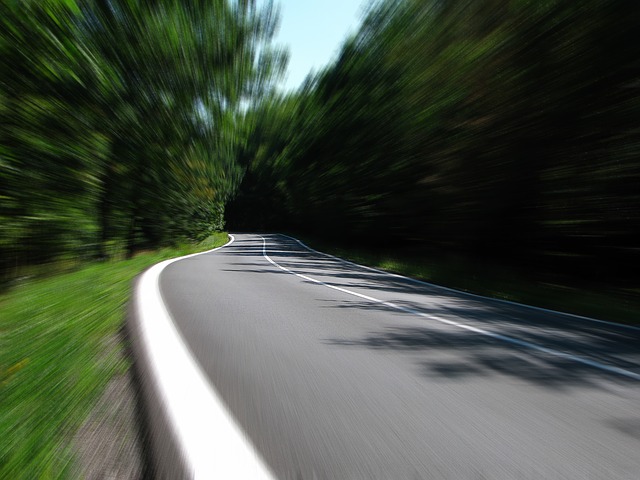 such as brake repair or replacement, exhaust system installations, and repairs, electrical work, A/C repair and services, engine repair, and shock and strut work. Typically, the most common problem with vehicles is the tires. Mr. Muffler gives great tire inspections and will have your car in tip-top shape for your summer vacation road trip!
Do not get caught in the hot summer weather without proper A/C. Any summer vacation road trip can become really miserable without air conditioning.  At Mr. Muffle we can check for leaks or burnt-out motors within your air conditioning system. In addition, we can add freon to your system as well if needed.
If you live in Canton, Michigan, and are considering traveling this summer on a road trip, or are in need of car maintenance, contact us! Located in Westland, we are always giving out cool specials for our customers. Be sure to tell your friends and family about our website and you will receive $10 off on services $100 or more!
Don't forget: Get your car prepared and serviced at Mr. Muffler before you leave on your summer road trip!! We will detect and educate you on your car's long-distance travel status!
The season is changing and it sounds like you need some muffler work done. Our name says it all and we are known all around the Westland area for affordable muffler repairs. We are Westland's most reputable auto repair shops. It's not easy for service shops to get excellent reviews but we do. Why? Because we really care about our community. Come visit us to get your vehicle diagnosed and we'll give you an honest estimate and fix your vehicle quickly.
Muffler Repair or Replacement in Westland
It is very important to get your muffler inspected and repaired if necessary.  Not getting your muffler repaired immediately, can lead to more problems and more money out of your pocket. The loud noises could violate noise ordinances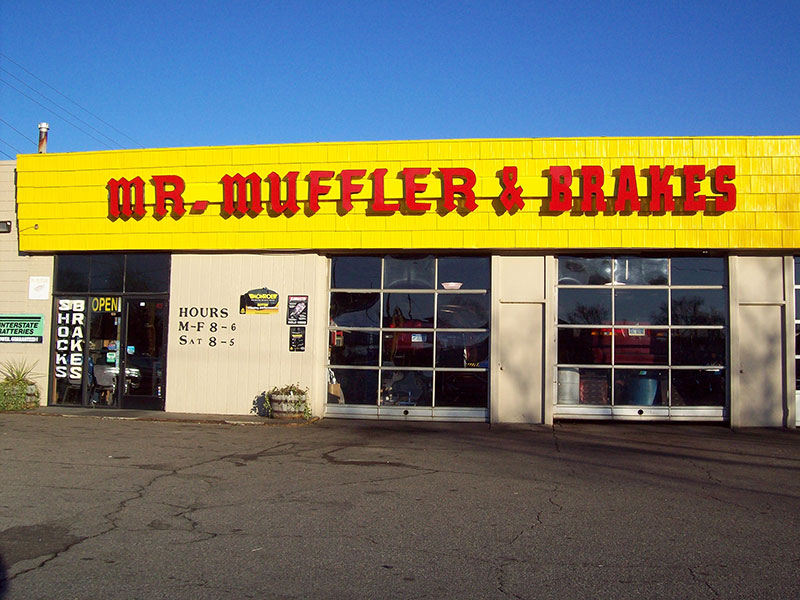 in different neighborhoods which may lead to you getting a ticket or getting fined by a neighborhood association.  In addition, if your muffler has a hole in it, it can push carbon monoxide into your vehicle which can cause you to become nauseous, dizzy, and develop headaches. Signs that would indicate a defective muffler is the loud noise of course. However, you might hear a thumping or clunking noises that could indicate a clamp has come loose. Rusts and/or holes in your muffler would also indicate damage.
So, do you think that you need muffler repair or replacement in Westland? Mr. Muffler is here to help. It might be a situation where you see rust but it's not that bad, or maybe it's just a loose clap. Quite often we've made these determinations and saved our customers money. We understand that you're not just our customer "today." You can call ahead for an appointment or just come in. We are located on Wayne Road in Westland just south of Cherry Hill Road. Mr. Muffler is open from Monday through Friday from 8 am -6 pm and Saturdays from 8 am – 4 pm for all of your full service auto repairs.
Ten Minute Oil Change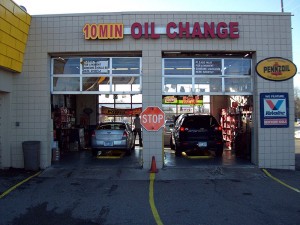 And we're not kidding. We have you in and out fast! More importantly, our professionals have it down so that we get the job done right. Checking the fluids, tire pressure and putting the correct amount and right type of oil is on our checklist. Oil is arguably the most important component in a vehicle. Having an oil change for your car or truck by Mr. Muffler on a regular basis will ensure a long life as well as save you time and money.