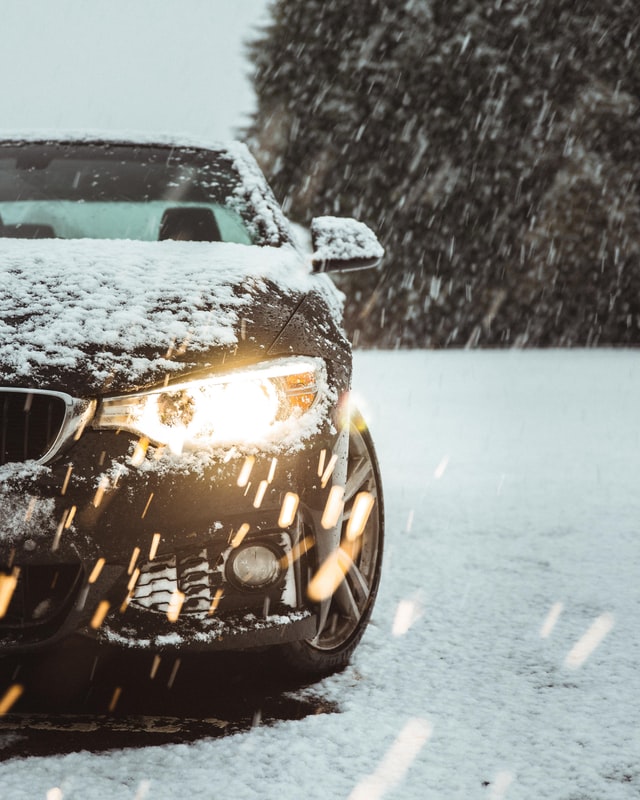 Working on your car in winter can be harsh. In the cold, everything can feel like a chore. Just thought of pumping air into your tires can be tiresome. However, your car needs to be in the best condition during the winter. During the winter season, you should lay off the DIY fixes and trust Mr. Muffler with your car needs.
Cold Weather vs. Your Car
Cold weather can cause a lot of wear and tear on your car. Even with ample preparation for your car in the winter. Getting an oil change, a battery change, tire rotation, and brake inspection are important to survive between December to February. However, the harsh winter can still manage to do some damage. Your car can experience pothole damage, blown tires, dead batteries, leaks, and other potential problems.
Caring for Your Car in Winter
Once winter starts, you need to keep in mind what your car might need. After all, winter tune-ups happen more often than you think. But what can you do to prepare and care for your car this winter? Well, here are a few things you should do or have while you are driving in the cold seasons.
Check Your Lights
Maintain Your Battery
Flush and Fill Coolant
Fill Gasoline and Washer Fluid to the Top
Fill Your Tire Pressure
Test Your Defroster and Heater
Have a Survival Kit
These winter care tips can help you survive and maintain your car this winter. However, this can be hard to do in the cold. That is why Mr. Muffler is here to help with your winter car needs.
Come to Mr. Muffler's
Working on your car in winter can be unbearable. So, instead of trying DIY fixes this season, you should come down to Mr. Muffler. Mr. Muffler can help your car run perfectly this winter and save you the discomfort of working in the cold. So, drop off your car, truck, or SUV at our shop today and take advantage of our great deals.
With freezing temperatures in Metro Detroit, we understand how annoying it can be to remove ice from your car's
windshield. As tempting as it may be removing it using hot water is the worst thing that you could possibly do! Pouring hot water over your windshield can cause your windshield to crack because of thermal shock from temperature change. Also, replacing a cracked windshield can be costly.
Protect Your Windshield From Thermal Shock
Take your time and slowly heat up your car using the defrost setting. In addition, most cars these days have remote starts to make it easier for you.  If the temperature is very low, only turn the temperature knob halfway to avoid cracking. Another option of course is to go out and scrape your windows. Make sure to invest in a nice scraper that reaches those hard to reach areas.
Also, there is another option for those frozen windows, Prestone Windshield De-Icer. Averaging around $7.00 a can, the de-icer works just as described. Simply spray it on and wait a few seconds for the ice to melt just that easy. Now there are other things you should consider this winter. How are your tires?  Bald and improperly inflated tires can lead to slipping and sliding all over the road.  At Mr. Muffler we carry most major brands of tires, click here to order yours today.
When it comes to winter, make sure your vehicle is running smoothly and ready for the cold. Also, check fluids and filters to make sure everything is good. Have a happy winter and take care of your car in winter. Finally, make sure to visit Mr. Muffler this winter to prepare your vehicle for the cold weather.  Give us a call today at 734-721-2800 or visit us at 125 S. Wayne Rd.