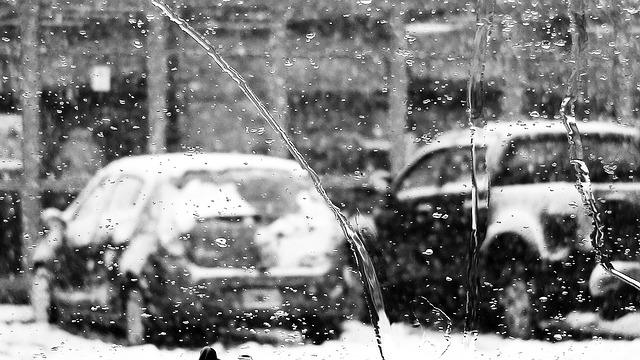 Winter seems to add wear and tear on our vehicles, especially older cars or trucks. As professional auto mechanics in Westland, Michigan servicing local residents of Westland and Canton, we have seen it all. Pothole damages, blown tires, dead batteries, leaks, you name it. As we prepare for spring there are things you can do as old man winter leaves us to ensure you're not spending the first beautiful day on the side of the road.
How can you prepare your car or truck for spring from Winter's Wear and Tear?
Check your vehicle's tire pressure, brakes, and fluids to ensure that none are low or need to be replaced.  Due to the drastic increases and decreases in temperature, fluids such as oil or brake fluid tend to thicken causing your vehicle to work harder. Also, tubes that transfer the fluids contract and expand which can result in oil leaks or cause problems with your brake lines.
You may want to consider getting a professional oil change and car inspection as spring arrives. This will give your vehicle a fresh start as it adapts to the warmer temperatures. It is still important to make sure that you get an oil change every 3,000 miles for maximum performance. See the difference between synthetic or conventional oil to find out which is best for your vehicle. We are your local go-to shop for oil changes in Canton or Westland, MI.
Having your brake system and tires inspected as spring starts is very important. Brake experts at Mr. Muffler located in Westland near Canton, MI will inspect disks, brake pads, rotors, shoes, and brake lines to ensure your brake system is working safely. If your vehicle is in need of brake repairs, professional auto mechanics will be able to fix your vehicle on site.
Mr. Muffler auto mechanics provide professional auto repair services to residents of Canton and Westland. Contact us today to schedule your spring car maintenance or if you are in need of critical auto repair after winter wear.
Posted In: Auto Repair, Brakes, Car Maintenance, Oil Change, Winter
Tags: Auto repair Canton, Car maintenance in spring, Oil change in Westland