The worst time for a car to become overheated is in the winter cold in Michigan. In addition, even in the dead of winter, your car can possibly overheat.  Here is a list of four things that you need to do when your car overheats in Wayne, Garden City, or Livonia. 
Why is My Car Overheating in the Winter?
So, what can cause your car to overheat during the winter? Even when the temperatures are near freezing, your engine can build up the heat under the right circumstances. Some of the most common reasons for overheating include:
Radiator Cap Needs Replacement
The Water Pump is a Bad
Coolant Leak
Faulty Thermostat
Airflow Issues
Car Overheating – 4 things to do in the Winter
Stop The Car
Once you notice that your temperature gauge is abnormally high, then you should pull over when it is safe to do so.  After you pull over, you should turn the car off to give the engine time to cool down.
Release The Heat 
After letting your engine cool down, you want to carefully open your hood. Releasing your  If steam is coming from the radiator cap, be extra careful because it could burn you. Allow your car to cool.
* Do not open the radiator pressure cap if your engine is still hot. *
Check your Coolant Reservoir
If your car is low on coolant, then add coolant to your reservoir until it is to the full line.
Call for Help.
It is better to be safe than sorry. Driving while your car is still overheated can cause more damage.
Car overheating can be an annoying issue even during the winter months. By following the four steps we laid out here it can help deal with this issue. Of course, Mr. Muffler of Westland can provide you with services to help maintain your vehicle all winter long.
If your car is just low on coolant, then it may be safe to drive. To be on the safe side, take your car to Mr. Muffler to get your cooling system pressure-tested or for other full-service auto repair services. Pressure testing your cooling system can help diagnose possible leaks or other problems with your cooling system. Contact Mr. Muffler today to get your overheated vehicle in Wayne County serviced.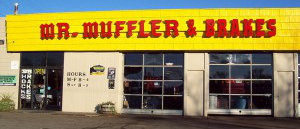 Mr. Muffler's full-service shop can help maintain your vehicle for years to come. From oil changes to brakes, we can handle it all.  Michigan roads can be tough on all our vehicles. Tires and struts can be damaged by huge Michigan potholes. If your vehicle is in need of new tires, then visit Mr. Muffler today!
We sell brand new tires at great prices. In addition, we can rotate and mount your tires to have you back on the road in no time.  With spring and summer right around the corner, now is a good time to get a radiator flush. Make sure your radiator is running its best when the hot temperatures set in.
Brake Repair
Does your car or truck seem much louder than it uses to? Are you seeing something hanging from under your vehicle? It may be time for a new muffler. When searching for the best place for brake and muffler repair in Westland, the clear choice is Mr. Muffler!
Muffler repair can help your car or truck run smoother and quieter. With a damaged muffler, your vehicle can make extreme noises and may result in a ticket, having a properly mounted and functioning muffler limits the noise that comes from your engine. In addition, if you are starting to hear squeaks from your tires have your brakes inspected as well.
Full-Service Repairs
We hope you enjoy our new more user-friendly site! At Mr-Muffler, we take pride in providing local residents with a high-quality full-service auto repair shop where they can feel comfortable taking their vehicle for repairs. Our services include:
10 Minute Oil Change
Brake Services
A/C Services
Muffler Services
Custom Bend Exhaust services
Shocks and Struts
Electrical Work
Give us a call today at 734-721-2800 or drop right in at 125 S. Wayne Rd., Westland, Michigan. Right on the corner of Cherry Hill and Wayne Road. Finally, visit us today and see what Mr. Muffler can do for you!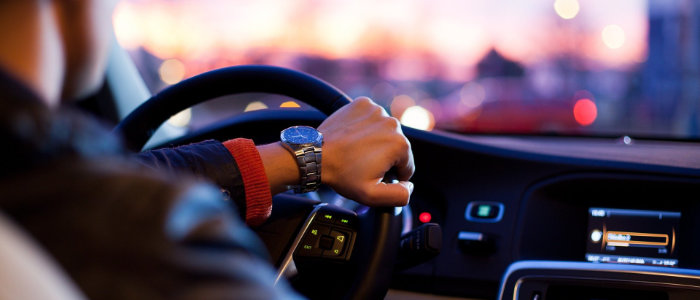 People assume that if they pay attention to the car's indicator system that they are doing a great job at maintaining their car. This is not always the case. We have come up with  4 Ways that you are slowly killing your car.
Killing Your Car Warning Signs
1) Depending on your car to alert you of an oil change

Don't only depend on your car's indicator system to alert you to problems with your oil. Most cars are programmed to alert you every 6 months, but it is recommended that you change your oil every 3,000 miles or three months with synthetic oil. You should check the levels and the condition of your oil regularly.  Oil is the blood of your car. If you do not change the oil in your car regularly, your engine will have to work harder.  If you don't maintain your car according to the manufacturer's recommendation, you risk your car's warranty becoming invalidated.
2) Using parts that fit but are not made for your car
Don't replace your car's parts with inferior parts. We understand that sometimes it may be cheaper to order parts online. However, buying parts online can damage your car and put your life in danger. Cheaper is not always better. You get what you pay for. Make sure you choose a reputable car repair center.  At Mr. Muffler, we use the correct parts for your car to ensure your safety and the well-being of your car.
3) Ignoring your check engine light
Don't let the fear of how much it will cost to repair the problem paralyze you from going to see what is wrong with your engine. Putting it off can cause a snowball effect that will be more costly. 50% of drivers with a check engine light ignore it for 3 or more months.  Don't be a statistic and don't end up paying thousands to repair a problem that initially was only fifty dollars to fix.
4) Not letting your car warm up in extreme cold
Doing a simple task such as rolling down your window in the cold before letting your car heat up can cause damage to the mechanisms in your window.  A more obvious to let your car heat up in the winter is the oil. Letting your car's engine warm-up will allow your oil to thin out enough to flow through the engine. In the winter, plan ahead so that you have enough time to properly warm up your car.
Come to Mr. Muffler in Michigan for routine check-ups or service for your vehicle. We care as much as you do. Finally, contact us here.
The end is near!  Of summer that is.  Following these 7 end of summer car maintenance tips will save you time and money over the coming winter. Each area is important for you and your family's safety and comfort. With a proper inspection before winter, you can minimize auto repair services during the worst part of the winter.
1) Lights
Check all of your lights and bulbs, including dome and trunk lights. Replace bulbs that are burned out. This is also a good time to clean road grime from all the lenses with a towel or a damp cloth. A dry rag will scratch the lens. Checking your brake lights and turn signal operation is critical and could indicate a bigger problem with your electrical system if inoperable.
2) Engine Performance.
Can your engine survive winter? Hard starts, stalling, power shortages are all things that need to be fixed immediately and definitely before winter. Visit Mr. Muffler to get your engine checked.
3) Oil
When was your last oil and filter change? Oil is the blood of your vehicle. Changing your oil according to the vehicle's recommendation can help keep your engine healthy.
4) Windshield Wipers
Are you blades old? Are you low on windshield wiper fluid? Refilling the fluid and replacing the blades now can make your winter car transformation easier.
5) Heater/ Defroster
Make sure that your heater/defroster is in good working order for comfort and driver visibility.
6) Examine your tires
Check your tire pressure once a month. Examine your tires for uneven wearing, cuts, and check your remaining tread life. Now is the best time to get your tires changed before the winter weather.
7) Pack your trunk with the winter emergency essentials.
Winter can be unpredictable. Make sure that you keep gloves, boots, blankets, a small shovel, a flashlight, tire chains, and a small shovel in your trunk to protect against the unexpected.
Is your car winter ready? Need help with some of these?  Contact Mr. Muffler today for a vehicle maintenance inspection and make sure your car or truck is ready to conquer Michigan's winter!
Post revision: 8/28/18 from 09/09/14
We all hear the same question when we pull in to get our oil changed. "Do you want conventional or synthetic oil?" For some the response comes quickly, but for others it is like pulling teeth. What is the difference? Which is better? What is the price difference? Many drivers do not know the difference between conventional and synthetic oil. In the end their decision is typically based on cost, leading them to choose conventional oil for their car.
When it comes down to it, an important thing to remember is that cheaper isn't always better. The differences between conventional and synthetic oil are more than just what they do for your car. It goes way back to when they are drilled from the ground and the preparation that they undergo prior to being poured into your vehicle. Because synthetic oil is distilled, purified, and broken down, on top of the refining process, it has many benefits for your vehicle compared to conventional oil which is typically just refined.
Benefits of Synthetic Oil include:
Better flow during the winter season
Better protection against engine wear and tear
Keeps your engine cleaner from build up
Proper circulation of oil through your vehicle is very important. Because conventional oil does not run as smoothly through your car, it often picks up deposits through its flow resulting in sludge. When your oil picks up sludge, your engine performance is reduced. To avoid poor oil circulation through your vehicle, synthetic oil is your best choice.
To ensure that your oil change benefits your vehicle the most, we recommend using synthetic oil in your vehicle. Not because it costs more, because it is much better for your vehicle. Mr-Muffler knows that getting an oil change in a timely manner is most important, we offer 10 minute oil changes, you can stop by anytime or make an appointment.