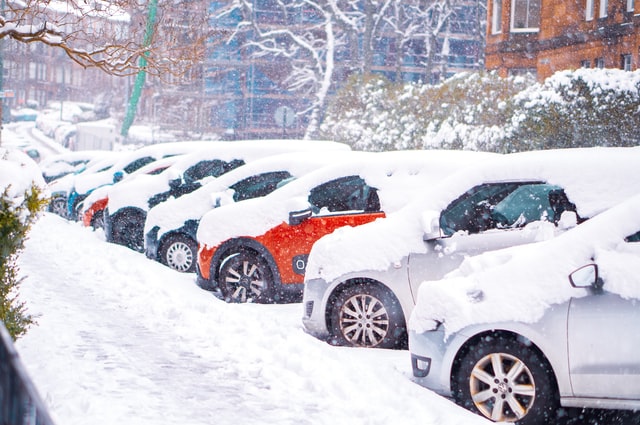 Regardless of where you live, tips for winter driving are helpful. The winter months can be harsh on a car. The cold and icy conditions can affect a lot of things about your car. However, driving conditions is the worst part. After all, getting into a car accident will affect your car. In 2019, there were about 182,00 reported accidents that were caused by wintery conditions.  Even if people have experience, some reminders about driving safely during the winter do not hurt.
When it Doubt, Stay Home
The first rule of winter driving. If you have any doubts about the road conditions, stay home. You should not leave a home in bad weather conditions unless it is necessary. However, this first rule is hard to keep. So, let's cover other important tips for winter driving.
Keep Your Gas Up
Keeping your gas tank at full can be one of the most important things you can do. Not only will it keep you safe while driving, but it was also keeping your car from being damaged. During the wintertime, condensation can cause your fuel lines to freeze. When this happens, gasoline can no longer reach your engine. This can cause stalling or prevent it from starting. While many vehicles have fuel injection systems, your lines can still freeze if you are not careful. This can affect your safety as well, especially if conditions cause you to become stuck.
Emergency Kit
Having an emergency kit in your car can help you in a tight situation. That is why having and preparing a winter emergency kit for your car is important. To be safe on the road, you need to prepare for anything. When putting together a winter emergency kit, there are a few items that you should have inside. This includes:
Gloves, Hats, Blankets, Etc.
Shovel
Water
Snacks (Non-Perishable)
Flares and Reflections
Battery Chargers
Flashlights and Extra Batteries
First Aid Kit
Booster Cables
Abrasive Materials (Salt, Sand, Litter, Etc.)
Many things can happen on the road, so being prepared is essential.
Winter Tune-Up
One of the best ways to keep you safe on the road is to make sure that your car is in good shape. While you can take extra precautions, the only way to drive safely is to maintain your car. During the winter, wear and tear are common. That is why you should consider having a winter tune-up, to ensure that you can drive safely.
Get your winter tune-up at Mr. Muffler's today!
The winter is officially here in Michigan. This causes many things for us; fear of driving in the snow and on ice, concern about the safety of our vehicles and much more. Luckily Mr-Muffler in Westland is here to help with it all! Check out our tips for driving in the winter weather and how we can help with your vehicle's safety with winter tune-ups.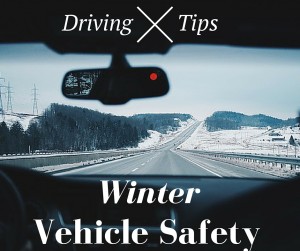 Winter Weather Driving Tips
Allow plenty of time to get to your destination. Check the weather regularly so you are not tempted to drive faster than you should, let your friends and family know your travel route and what time you plan to arrive.
Know what kind of bakes you have and what they will do. Do you need your brakes checked or brake replacement? See Mr-Muffler for a test drive and brake check. If you have anti-lock brakes, stomp on them with firm pressure constantly. If you have non-anti-lock brakes, pump the brake pedal.
Remember stopping distances are longer on ice.  Keep a safe distance between cars and salt trucks. Drive at a speed that matches the weather and road conditions even if it's under the speed limit.
If you lose traction of your vehicle, continue to steer in the direction you want to be heading.
If you get stuck in the snow, straighten the wheel and accelerate gradually. Sand and cat litter can help under the drive wheels to stop the tires from slipping and spinning in the snow.
Do not use cruise control in rain, snow or ice.
Winter Vehicle Tune-ups in Westland
Prepare and Maintain your car with a tune-up. Starting and idling in the winter is critical, with a  proper tune-up they will help your fuel economy and keep you on the road.  Here are more things to check your vehicle for in the winter:
Battery
Tire Tread
Windshield wipers
No Freeze fluid in the washer reservoir
Antifreeze
Mr Muffler will always put vehicles and their driver's safety first. That's why we hope that these winter driving tips and information about your vehicle's safety help. If you have any other questions about our auto repair services and safety please contact us. Check out our oil change, windshield wiper and other specials we offer monthly at our Westland Michigan Muffler and Brake Repair service station.