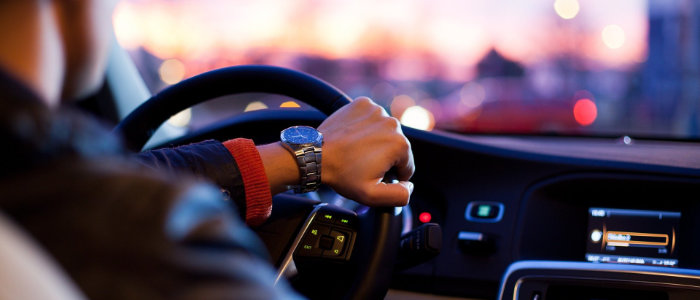 People assume that if they pay attention to the car's indicator system that they are doing a great job at maintaining their car. This is not always the case. We have come up with  4 Ways that you are slowly killing your car.
Killing Your Car Warning Signs
1) Depending on your car to alert you of an oil change

Don't only depend on your car's indicator system to alert you to problems with your oil. Most cars are programmed to alert you every 6 months, but it is recommended that you change your oil every 3,000 miles or three months with synthetic oil. You should check the levels and the condition of your oil regularly.  Oil is the blood of your car. If you do not change the oil in your car regularly, your engine will have to work harder.  If you don't maintain your car according to the manufacturer's recommendation, you risk your car's warranty becoming invalidated.
2) Using parts that fit but are not made for your car
Don't replace your car's parts with inferior parts. We understand that sometimes it may be cheaper to order parts online. However, buying parts online can damage your car and put your life in danger. Cheaper is not always better. You get what you pay for. Make sure you choose a reputable car repair center.  At Mr. Muffler, we use the correct parts for your car to ensure your safety and the well-being of your car.
3) Ignoring your check engine light
Don't let the fear of how much it will cost to repair the problem paralyze you from going to see what is wrong with your engine. Putting it off can cause a snowball effect that will be more costly. 50% of drivers with a check engine light ignore it for 3 or more months.  Don't be a statistic and don't end up paying thousands to repair a problem that initially was only fifty dollars to fix.
4) Not letting your car warm up in extreme cold
Doing a simple task such as rolling down your window in the cold before letting your car heat up can cause damage to the mechanisms in your window.  A more obvious to let your car heat up in the winter is the oil. Letting your car's engine warm-up will allow your oil to thin out enough to flow through the engine. In the winter, plan ahead so that you have enough time to properly warm up your car.
Come to Mr. Muffler in Michigan for routine check-ups or service for your vehicle. We care as much as you do. Finally, contact us here.

What does your check engine light mean?
The check engine light is one of the most dreaded and misunderstood lights on your dashboard. It can come on for a variety of reasons, ranging from minor corrections to major engine problems. This little light is part of your vehicle's onboard diagnostic system (OBD)  to tell owners that something in the car's system isn't working correctly.  The engine service light is a way of your car telling you that there is something off in your car, and may not necessarily mean that your engine needs to be replaced.
That being said we want to emphasize that if your check engine light is blinking, you see smoke coming from your hood, hear loud noises, or your engine stalling out you need to get your car to a local mechanic (link) as soon as possible.