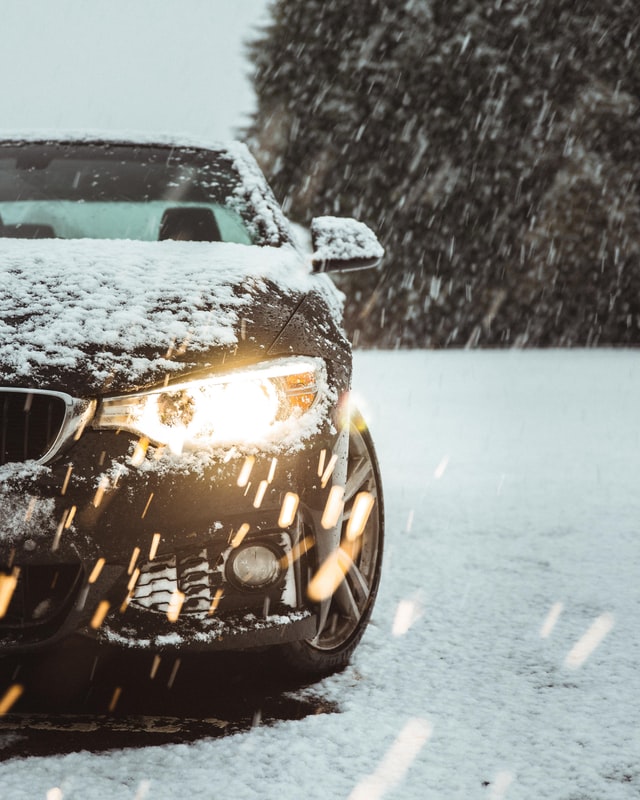 Working on your car in winter can be harsh. In the cold, everything can feel like a chore. Just thought of pumping air into your tires can be tiresome. However, your car needs to be in the best condition during the winter. During the winter season, you should lay off the DIY fixes and trust Mr. Muffler with your car needs.
Cold Weather vs. Your Car
Cold weather can cause a lot of wear and tear on your car. Even with ample preparation for your car in the winter. Getting an oil change, a battery change, tire rotation, and brake inspection are important to survive between December to February. However, the harsh winter can still manage to do some damage. Your car can experience pothole damage, blown tires, dead batteries, leaks, and other potential problems.
Caring for Your Car in Winter
Once winter starts, you need to keep in mind what your car might need. After all, winter tune-ups happen more often than you think. But what can you do to prepare and care for your car this winter? Well, here are a few things you should do or have while you are driving in the cold seasons.
Check Your Lights
Maintain Your Battery
Flush and Fill Coolant
Fill Gasoline and Washer Fluid to the Top
Fill Your Tire Pressure
Test Your Defroster and Heater
Have a Survival Kit
These winter care tips can help you survive and maintain your car this winter. However, this can be hard to do in the cold. That is why Mr. Muffler is here to help with your winter car needs.
Come to Mr. Muffler's
Working on your car in winter can be unbearable. So, instead of trying DIY fixes this season, you should come down to Mr. Muffler. Mr. Muffler can help your car run perfectly this winter and save you the discomfort of working in the cold. So, drop off your car, truck, or SUV at our shop today and take advantage of our great deals.
The end is near!  Of summer that is.  Following these 7 end of summer car maintenance tips will save you time and money over the coming winter. Each area is important for you and your family's safety and comfort. With a proper inspection before winter, you can minimize auto repair services during the worst part of the winter.
1) Lights
Check all of your lights and bulbs, including dome and trunk lights. Replace bulbs that are burned out. This is also a good time to clean road grime from all the lenses with a towel or a damp cloth. A dry rag will scratch the lens. Checking your brake lights and turn signal operation is critical and could indicate a bigger problem with your electrical system if inoperable.
2) Engine Performance.
Can your engine survive winter? Hard starts, stalling, power shortages are all things that need to be fixed immediately and definitely before winter. Visit Mr. Muffler to get your engine checked.
3) Oil
When was your last oil and filter change? Oil is the blood of your vehicle. Changing your oil according to the vehicle's recommendation can help keep your engine healthy.
4) Windshield Wipers
Are you blades old? Are you low on windshield wiper fluid? Refilling the fluid and replacing the blades now can make your winter car transformation easier.
5) Heater/ Defroster
Make sure that your heater/defroster is in good working order for comfort and driver visibility.
6) Examine your tires
Check your tire pressure once a month. Examine your tires for uneven wearing, cuts, and check your remaining tread life. Now is the best time to get your tires changed before the winter weather.
7) Pack your trunk with the winter emergency essentials.
Winter can be unpredictable. Make sure that you keep gloves, boots, blankets, a small shovel, a flashlight, tire chains, and a small shovel in your trunk to protect against the unexpected.
Is your car winter ready? Need help with some of these?  Contact Mr. Muffler today for a vehicle maintenance inspection and make sure your car or truck is ready to conquer Michigan's winter!
Post revision: 8/28/18 from 09/09/14
As many of us have a set routine each day, get up, get ready, leave for work, often times we forget about the few extra minutes that need to be added to your schedule in the winter. Ensuring that you get in your car about five minutes before you need to leave and allowing it to warm up can help the longevity of your car.
Why should I warm up my car in the winter?

There are many fluids that run through various parts of your cars engine. Your car has oil, transmission fluid, brake fluid, washer fluid, as well as other lubricants in the motor. Allowing your car to warm up for just five minutes loosens up the fluids or lubricants so they better serve their purpose.
When warming up your car, be sure to be in or around your car while it is idling in the winter. In some cities you can receive a ticket if your car is running and you are not in or around it, you also do not want to take the risk of someone else driving away in your car.
If it has snowed or your windows or windshield needs to be scraped, be sure to start your car before you start cleaning your car. This will give your car the time it needs to warm up while you are cleaning your windows.
Be sure to contact Mr- Muffler today to schedule your pre-winter or winter maintenance today. Oil changes, tune ups, and brake repair should definitely be on your pre-winter to-dos!