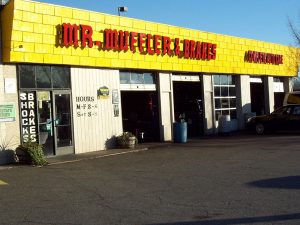 The weather in Southeast Michigan has been crazy this year, ranging from the freezing 30s to the blistering 90s seemingly overnight. We skipped Spring and jumped from Winter to Summer! Has your car been affected by having to switch from the heater to the air conditioner rapidly? No worries! Come on into Mr. Muffler and we'll check the condition of your air condition and repair whatever you need to be repaired!
Check out our summer specials! We have a radiator coolant flush starting at $49.95 (price fluctuates with car make and model). And we have a thorough A/C check-up starting at only $19.95! Don't suffer through the summer's heat in silence. Come to us and we will fix your air conditioner at a great price!
Want to fight the Summer Heat with a little Summer Car Maintenance?
Here are some tips to help you keep your car cooler:
Put up a sunshade or window visor every time you exit your car to keep the interior cool. Keep it even cooler by putting a sunshade in your rearview window as well. Block the sun's rays from your car!
A fabric or upholstered dash cover can make your car's interior more comfortable and a lot less hot. You won't feel as overwhelmed by the heat if you don't have to touch hot vinyl and leather surfaces.
So, whenever possible, park in a shady area. You'll be happy to enter a not-so-hot car when you return from your being away.
While it's not a good idea to leave your windows all the way open, it is a good idea to leave them slightly cracked. Even the smallest crack will promote ventilation and help to keep your car from overheating. 
Feel free to contact us with any questions you may have! Come to visit us today at 125 S. Wayne Rd. in Westland, MI or call us at (734) 721-2800. We can't wait to hear from you!
Posted In: AC Repairs, Air Conditioning Service and Recharge
Tags: air conditioning service repair westland mi, air conditioning services, Summer Maintenance