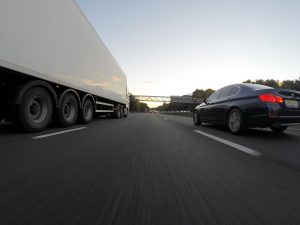 Are you looking for some local auto fleet service to service your cars, trucks, or fleets? Look no further! Here at Mr. Muffler, we are well known for providing services ranging from simple maintenance, such as oil changes and tire replacements, to major repairs, such as hydro locked or overheated engines and alternator failures.
Some of the popular trucks that we frequently see in our shop include; Ram 1500s, Ford 150s, Chevy Silverado, Toyota Tacoma, and Nissan Titans. Our mechanics specialize in truck maintenance and repair. They are intimately familiar with these types of trucks along with cars and commercial vehicles. We can provide you with general maintenance, truck repairs, and even custom exhaust work to make your vehicle look even cooler.
We also have a local car and light truck fleet accounts that we service with excellence. A fleet service or fleet management can include a range of functions, such as vehicle financing, vehicle maintenance, driver, speed, fuel, and health and safety management. Here at Mr. Muffler, we provide this to our customers to make things better for you!
Our Services and Fleet Service
Some of the services we provide include muffler replacements, brake flushes, oil changes, coolant flushes, transmission flushes, power steering flushes, four-wheel service, Lucas additives, exhaust repairs,  filters, headlight replacements, oil system flushes, tire rotations, exhaust work, and more. We also have new and used tires available as well as replacement wiper blades for any and all vehicles.
Visit Us Today!
We are local as our shop is located in Westland, MI on Wayne Road. Our shop is located near some major freeways so it is easily accessible for both residential and commercial customers. If you are looking for reliable auto service, contact us today or set up an appointment for work on your vehicle. And don't forget to check out our specials! We will see you soon!
Posted In: Auto Repair, Car Maintenance, Full Service Auto Repair
Tags: car repairs, fleet service, major car repairs, Regular car maintenance, truck maintenance