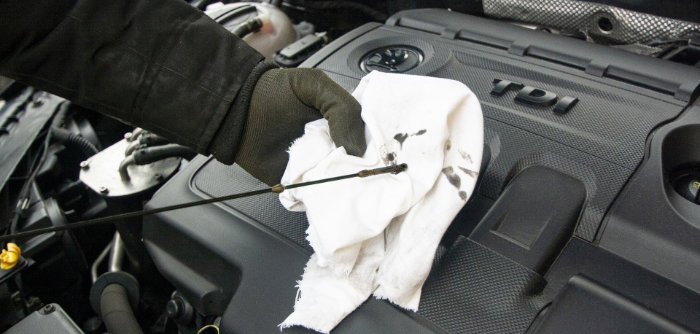 At Mr. Muffler of course we repair mufflers and brakes. But did you know, we also provide the best full-service oil change in Westland? No matter if you are driving a newer car or one that has a couple hundred thousand miles, we have the oil change for you. In addition to the oil change, we top off fluids, check tire pressure, and change oil filters. If you are not sure what type of oil you need for your car, make sure to ask the experts at Mr. Muffler.
Full-Service Oil Change Synthetic or Regular
When you get an oil change we always make sure your washer fluid is filled and all your tires are at the proper inflation.  In addition, we make sure to change the oil filter and check the air filter as well. For vehicles with higher miles, Mr. Mufflers has a high mileage Castrol GTX full synthetic oil. This oil has been proven to benefit high milage cars and help extend the life of your engine. In addition, we also carry the Ford Motorcraft synthetic blend.
Whether you choose Castrol or Ford Motorcraft you can rest assured that you have one of the top oil brands in your engine. Also, we offer Castrol Edge, this oil is three times stronger than Mobil 1. Keeping up on oil changes and general maintenance of your vehicle will help extend the life of the vehicle. Of course, at Mr. Muffler we can handle just about any type of car repair you need.  We offer services such as transmission flush, brake repair, exhaust repair, and much more.
Give us a call today at 734-721-2800 or drop right in at 125 S. Wayne Rd., Westland, Michigan. Right on the corner of Cherry Hill and Wayne Road. Finally, visit us today and see what Mr. Muffler can do for you!
Posted In: Oil Change, Tune Up