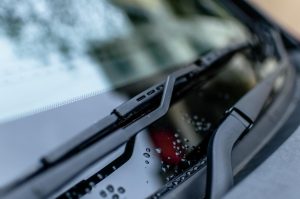 A car part that many people neglect to think about are wiper blades. While often underrated, wiper blades are a huge contributor to car safety. They are essential when it comes to visibility in bad weather as well as dust or mud buildup. Without adequate wipers, the windshield dirties quickly and visibility of the road while driving is diminished. Wiper blades are important to safety while driving and vehicle condition in several ways. 
Why Are Wiper Blades So Important?
Most importantly, windshield wiper blades allow the driver to see the road clearly. If the view of the driver's surroundings is inhibited, both the driver and everyone else on the road is in danger.  By using wiper blades, debris can be removed from the windshield to restore visibility and keep the roads safe.
Secondly, wiper blades also contribute to windshield longevity. Dirt, dust, leaves, rain, and snow can build up on a car's windshield over time. This buildup can lead to scratches and stains on the glass. Wipers clean and clear the windshield under unfortunate weather conditions which keeps it in the best condition for longer periods of time.
Get your wiper blades at Mr. Muffler!
Every car comes equipped with wiper blades due to their importance to safety. However, wipers can be damaged in harsh weather and can weaken with age. Regardless of the reason behind their replacement, Mr. Muffler has wiper blades for you! Wiper blades are an important part of any car and choosing the right pair for your vehicle is critical. Here at Mr. Muffler, we have a wide variety of windshield wiper blades for you to choose from. Check out our available coupons for the best deals on wiper blades, wheel alignments, oil changes, and more. Visit us in Westland or contact us for more information today!
Posted In: Car Care, Car Maintenance