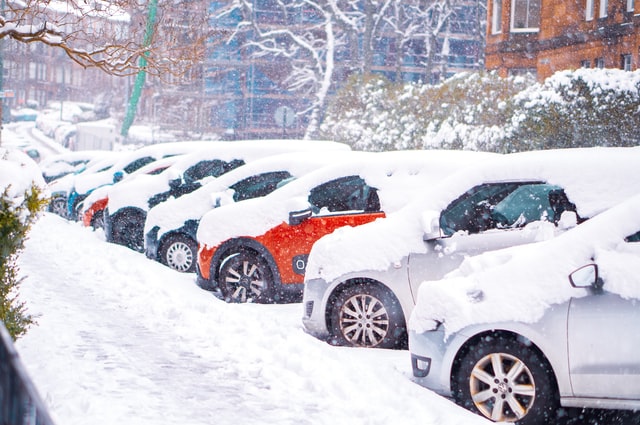 Regardless of where you live, tips for winter driving are helpful. The winter months can be harsh on a car. The cold and icy conditions can affect a lot of things about your car. However, driving conditions is the worst part. After all, getting into a car accident will affect your car. In 2019, there were about 182,00 reported accidents that were caused by wintery conditions.  Even if people have experience, some reminders about driving safely during the winter do not hurt.
When it Doubt, Stay Home
The first rule of winter driving. If you have any doubts about the road conditions, stay home. You should not leave a home in bad weather conditions unless it is necessary. However, this first rule is hard to keep. So, let's cover other important tips for winter driving.
Keep Your Gas Up
Keeping your gas tank at full can be one of the most important things you can do. Not only will it keep you safe while driving, but it was also keeping your car from being damaged. During the wintertime, condensation can cause your fuel lines to freeze. When this happens, gasoline can no longer reach your engine. This can cause stalling or prevent it from starting. While many vehicles have fuel injection systems, your lines can still freeze if you are not careful. This can affect your safety as well, especially if conditions cause you to become stuck.
Emergency Kit
Having an emergency kit in your car can help you in a tight situation. That is why having and preparing a winter emergency kit for your car is important. To be safe on the road, you need to prepare for anything. When putting together a winter emergency kit, there are a few items that you should have inside. This includes:
Gloves, Hats, Blankets, Etc.
Shovel
Water
Snacks (Non-Perishable)
Flares and Reflections
Battery Chargers
Flashlights and Extra Batteries
First Aid Kit
Booster Cables
Abrasive Materials (Salt, Sand, Litter, Etc.)
Many things can happen on the road, so being prepared is essential.
Winter Tune-Up
One of the best ways to keep you safe on the road is to make sure that your car is in good shape. While you can take extra precautions, the only way to drive safely is to maintain your car. During the winter, wear and tear are common. That is why you should consider having a winter tune-up, to ensure that you can drive safely.
Get your winter tune-up at Mr. Muffler's today!
Posted In: Winter
Tags: winter driving, winter emergency kit, Winter Tune-Up Michigan